Acer Liquid Gallant E350 Hard Reset
Master Reset Instructions
CLICK ON YOUR RESPECTIVE DEVICES OPERATING SYSTEM
These instructions will help you master reset your phone, if you are unable to master reset your phone or you have a device that does not run on operating system then continue on below
Acer Liquid Gallant E350 Hard Reset
Before you give your handset to repair shop or buy new handset, please try the following procedure to repair your device. First charge your battery more then 70%, backup your important data like phone-book, message, email, images and settings and in most cases take out SIM card and SD card. After doing hard reset not possible to recover your data, so online backup is always important. For all of your data, a backup should be done on a external device, hard drive, raid system media or SD card.
How to Hard Reset Acer Liquid Gallant E350
After a certain number of wrong entries, you will be presented with an option to reset your pattern. press forgot pattern? then enter your google
account username and password.
important note: You must have an Google account on the tablet.
Note: Reset will often remove and erase all of your personal data from the Acer liquid gallant E350 Phone, and restore the phone back to its original factory settings.
Before running, first following checks:
Fully charge the battery of Acer liquid gallant E350.
Save your important data to a external device, hard drive or SD card.
Check that really saved what needs to be saved
Back up emails.
Note: After doing hard reset not possible to recover your data, so online backup is always important.
There are following step:
Power off the phone and wait until it's completely off.
Click the Power button again until the device vibrates.
Release Power button and press and hold immediately Volume + and Volume – for a few seconds.
When you see the recovery menu, you can press the CAMERA button to confirm the Reset Android process
Wait for the Reset Android procedure to finish.
Now your phone has been restored to factory defaults.
if your phone is not reset then the Acer liquid gallant E350 you just navigate into your settings menu. From there you tap into Backup & reset option, and once in there, tap on Factory data reset, then Click Reset phone and then Remove everything to format your phone.
If Your device is frozen just take the battery out, lift the battery out of the compartment by lifting at the top of the battery on either side of the camera. Replace the battery cover.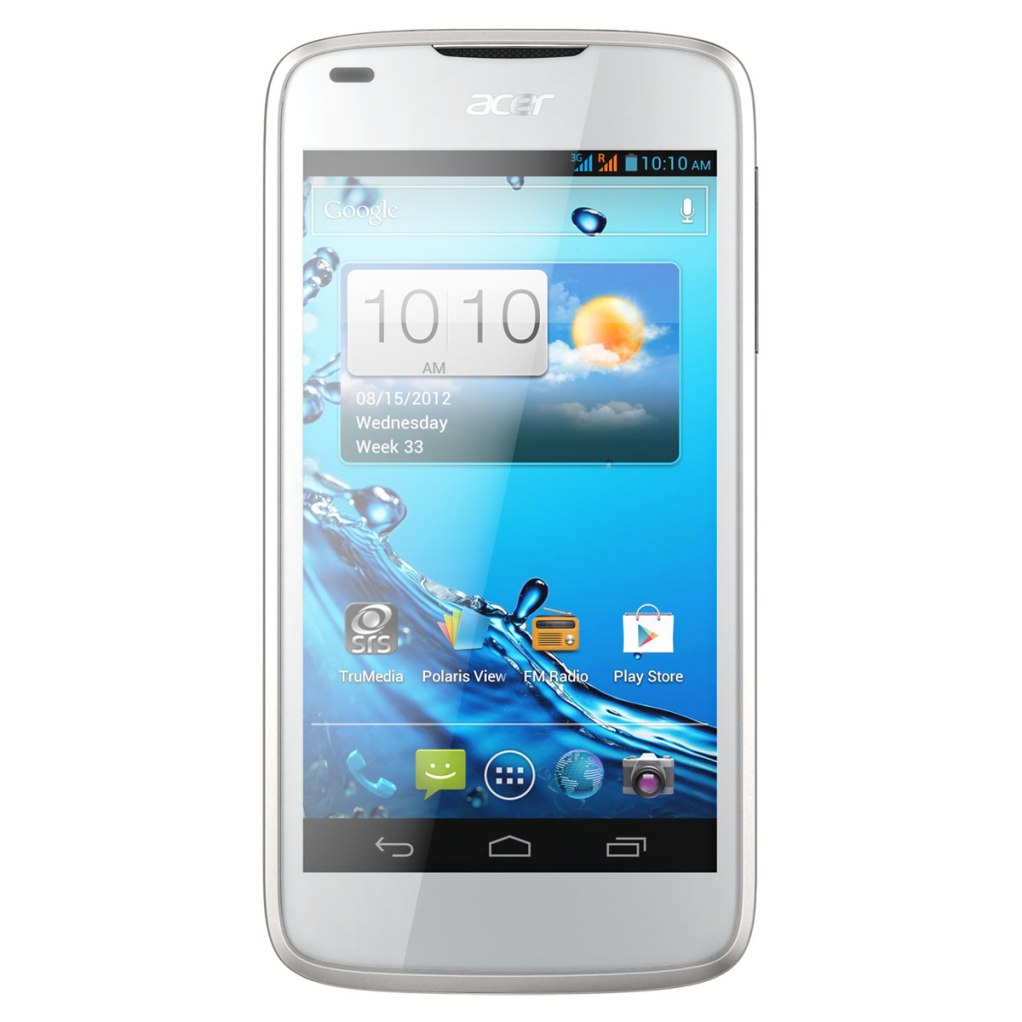 SHARE WITH FRIENDS:
Tweet